Clayton Park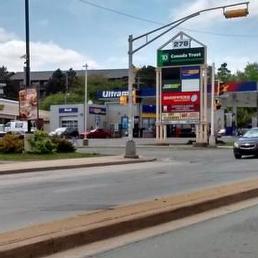 Click Here: Search Clayton Park listings by
MAP

Clayton Park and its surrounding areas have seen some of the highest growth rates in the metro area over the last 20 years. The first subdivisions were constructed around 1970 and the area is now experiencing the development of its last remaining land.
 
Clayton Park is situated very conveniently next to the trans Canada highway and is central to most locations in the metro area. The trip to the downtown core is roughly 15 to 30 minutes depending upon traffic and time of day.
 
Clayton Park offers an abundance of shopping, dining, and entertainment choices, with most major retailers located within a 5 minute drive. There are many sporting and community service facilities such as The Canada Games Center, Soccer Nova Scotia, Public Library,etc. located in the neighborhood. 
 
There is a wide variety of housing in the area including older homes with very nice lots, newer homes (most with smaller lots), large executive homes, semi-detached homes, town homes, and a large selection of upscale condominiums and apartments.
 
Shopping:
 
There are many shopping choices within minutes of Clayton Park :
 Bayer's Lake Retail Park:

​This is one of Halifax's primary shopping, entertainment, and dining destinations. large open air shopping malls and stand alone stores abound. Costco, Walmart, Canadian tire, Kent and Home Depot, Canadian Tire, Superstore, 17 theater Cineplex plus an IMAX theatre, Future shop, Winners, Chapters, Marshals and more are located here. There is also an array of dining and fast food choices. 

 

​ Clayton Park shopping district:

​ Primarily a personal shopping area, such commodities as banking, groceries, videos, pharmacies, bakeries, etc, can be found here.

 The Halifax Shopping Center:

The second largest shopping centre in metro, along with its annex across the street, will satisfy most of your shopping needs.
 
Housing Types:
 
There is a wide variety of housing options in the area including the following:
 
Clayton Park proper:  One of the original subdivisions in the area. The homes are roughly 33-45 years old. Most homes in the area are either split entries, bungalows, or side splits, however, there are some sections featuring two story homes (some of which can be very large and elegant). The lots tend to be larger than other areas within the city limits. All levels of schools are located within walking distance.
 
Rockingham/Bridgeview/Wedgewood:   The homes in these subdivisions are roughly 35-45 years old and have a wide variety of styles. Many smaller homes have been purchased over the last 15 years and renovated. The lots are usually large and some can be ½ an acre or more.
 
Cresthaven:   A relatively new neighborhood of large, elegant and expensive homes. Located next to Hemlock Ravine Park, a natural wooded park with trails, this area is very sought after.
 
Clayton Park West:   This is a newer area and consists of the widest range of styles in the area. Town homes, Semi-detached homes, bungalows, executive split entries, executive side splits, large two storey homes, and condominiums abound. Most homes are under 20 years old and many are newer. The front exteriors are all brick, making it an attractive and well planned neighborhood. Great schools are located in within walking distance.
 
Glenbourne:  A new area located adjacent to Clayton Park west and Wedgewood. Homes are all within 20 years old and are generally smaller than those found in its neighbor, Clayton Park West, but this makes them more affordable. The styles are generally smaller two storey or semi-detached homes. 

Wedgewood: One of the original subdivisions in this area. Features Older homes with large treed lots. Many of the homes have been completely renovated and/or expanded

Mount Royal: A newer subdivision with homes 10 years or younger. Mixed use development of Condos, apartment, executive semi-detached homes, and elegant executive properties. 

Fairmount: An older subdivision with an expanded newer section. Technically not in Clayton park, it is just off the peninsula above Joseph Howe Drive. Older homes with large mature lots in half the subdivision, and very large executive single family homes in the other half. 
 
Housing Prices:
 
Clayton Park                       Ranging from $ 275,000 to $ 800,000
Rockingham/Bridgeview   Ranging from $ 275,000 to $ 600,000
Crestview                             Ranging from $ 500,000 to $ 1,000,000+
Clayton Park West            Ranging from $ 275,000 to $ 800,000
Glenbourne:                         Ranging from $ 250,000 to $ 450,000
Wedgewood                        Ranging from $ 300,000 to 700,000                      
Mount Royal                        Ranging from $ 300,000 to 750,000
Fairmount                            Ranging from $ 325,000 to 1,000,000+           
 
 Commuting Times/Distances:
 
The commuting time to downtown Halifax is approximately 10 to 20 minutes depending upon traffic and time of day. All areas serviced by metro transit.

Schools:

Please follow the link below to discover which schools service specific addresses. Simply enter a civic address and receive both French and English school streams for that address and the corresponding feeder schools from grade primary to grade 12.

Press "Home Address Lookup" once on the School Board Site.



https://www.hrsb.ca/about-our-schools/school-finder



Search Clayton Park listing by MAP
---
Advanced Search
The range between minimum price and maximum price is incorrect. Please submit the correct range.