Fall River / Waverley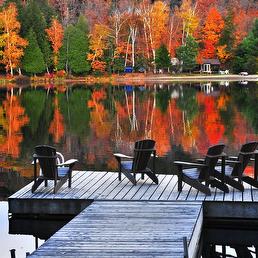 Click here: Search Fall River listings by
MAP

The Fall River / Waverley area is among the most picturesque in metro. It has an abundance of lakes, rivers, canals and deciduous trees.
 
It also offers an array of personal needs services such as grocery, hair care, gas, dining/fast food, etc.
 
The subdivisions in the area are well planned, offer spacious lots – many with Lake Frontage, and some also offer city water. The soil is often better and there are many more deciduous trees than other areas of metro. This gives the area a unique feel, with sweeping lawns canopied by many varieties of leafy trees.
 
There are two excellent private golf courses in the area and a wonderful selection of parks and fresh water beaches.
 
Most subdivisions are located within 5 minutes of the Trans-Canada Highway (Rte # 102) and are a 25 – 30 minute drive to downtown Halifax and 15 minute drive to Dartmouth Crossing, one of the major shopping areas in metro.
 
There is a wide variety of single family homes to choose from and they are situated in many subdivisions, each with is own unique personality. All homes have septic systems and most have a well. The schools are among the best in metro and the high school is fairly newt.
 
 Many find this area among the most beautiful in the metro area and many grand homes have been built over the last 10 – 20 years.

Shopping:
 
There is only one area of shopping in Fall River. 
 
The Fall River Shopping Centre: It features a Sobey's grocery store, Shopper's Drug Mart Pharmacy, Liquor store and several specialty shops.There is also a gas station, Macdonald's, Tim Hortons, convenience stores, etc. in the area. Most people will travel the short distance to either Dartmouth Crossing or the Sackville/Bedford area to do much of their shopping.

Dartmouth Crossing: This shopping district is Atlantic Canada's largest and has proven to be metro's most appealing as well. This plan was conceived as an all inclusive shopping district much like Bayer's Lake Retail Park in Halifax. The difference being that this venture was planned, developed, and sold as one concept. Everything is being built at one time. It will include many large box retailers such as Home Depot, Ikea, Cabella's, Canadian Tire, Costco, Sobey's, Empire 18 Theatre ( 18 theaters ), Hilton and Marriott Hotels, plenty of eateries, and many small, beautifully designed brownstone retail malls that are reminiscent of the outdoor outlet malls in the United States. It has proven to be metros most popular shopping and entertaining centers. 
Housing types:
 
There are many subdivisions in the area and all feature similar choices in house styles. Some of the subdivisions are 20-30 years old but several are still expanding, giving buyers the option of buying an existing home or building a new home.
 
Fall River Village: Started in the 1970's, this subdivision has been and still is among the most popular in the area. The main reason for this is that it features city supplied water. The houses range from 20 – 30 year old split entries to large 4000 and 5000 square foot executive homes only a few years old. Many of which are located on lakes. 
 
Saint Andrews Village: Begun about 15 Years ago, there are still some lots available to build your own home. All the houses are situated on large 1-2 acre lots and feature well and septic.

Schwartzwald: A beautiful subdivision offering majestic homes on sweeping lots. Some homes are 25-35 years old but there has been a new expansion giving buyers the choice of building there own home as well.
 
Housing Prices:
 
Fall River Village             Ranging from $ 300,000 to $ 1,000,000+
St. Andrews Village          Ranging from $ 300,000 to $ 750,000
Schwartzwald                    Ranging from $ 325,000 to $ 800,000
 
 Commuting Times/Distances:
 
The commuting time from any of the three listed subdivisions to Downtown Halifax is between 25-30 minutes.

Schools:

Please follow the link below to discover which schools service specific addresses. Simply enter a civic address and receive both French and English school streams for that address along with the corresponding feeder schools from grade primary to grade 12.

Press

"Home Address Lookup"

once on the Schools Board site.

https://www.hrsb.ca/about-our-schools/school-finder

Search Fall River/Waverley listing by MAP
---
Advanced Search
The range between minimum price and maximum price is incorrect. Please submit the correct range.