Hammonds Plains Road / Tantallon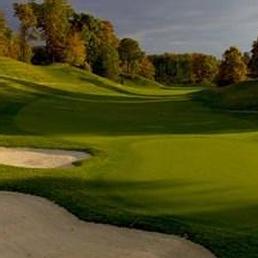 Click Here: Search Hammonds Plains Road listings by
MAP
The Hammonds Plains Road is among the oldest roads in Nova Scotia. There have been homes along the main road for many generations, however, in the last 20 years many large subdivisions have been and are still being developed.
These subdivisions typically feature large properties ( 1-2 Acres), septic systems and wells instead of municipal sewage and water services and offer a wide variety of home styles and leisure activities. There is currently ample opportunity to build a new home on a large selection of pre-approved home sites.
Hammonds Plains is located just to the north of Bedford and follows the Hammonds Plains Road for 12 Km from Bedford to Tantallon. It is accessible from either the Bedford Highway or the Trans Canada Highway, route # 102. It takes roughly 25 to 40 minutes to reach downtown depending upon where you are located along the road.
The golfing community, Glen Arbor, features one of the best courses in Nova Scotia with properties attaching golf memberships to the deeds. There is also an equestrian community with stables and trails. 
Shopping and entertainment are located in either about 10-15 minutes away in either Bedford or Clayton Park.
There are several new schools in the area but buses are necessary for High School.
Shopping:
There are several shopping areas within 10-15 minutes of  Hammonds Plains:
 Bayer's Lake Retail Park:​​​

This park is one of Metro's primary shopping, entertainment, and dining destinations. Large open air shopping malls and large stand alone chain stores abound.17 stadium style theatres are located here along with an IMAX, a dozen family style restaurants, Chapters, Outlet stores, building suppliers, etc.

 

Clayton Park shopping district:​

Primarily a personal shopping area, such commodities as banking, groceries, videos, pharmacies, bakeries, etc, can be found here.

 

 The Sunnyside Mall and The Bedford Place mall:

​ Located across the street from each other, there are well over 100 shops to choose from. Great restaurants, groceries, pharmacy, building supplies, etc.
Sobey's plaza:

Not as large as the other malls in Bedford, however; it offers grocery, dining, pharmacy, banking, fuel, etc...
Housing Styles:
 
Every housing style available can be found in the Hammonds Plains Road area. Most will have large 1-2 acre lots and have a well and septic system. For a general overview of the area please read the following. The subdivisions are listed in order of closest to Bedford down to the furthest from Bedford (Tantallon).
  
Kingswood: This was one of the first new subdivisions to be developed in the area.There have been hundreds of homes built since the early 1990's and they are of every shape and size. Most homes are considered to be above average with many situated on lakes. About half the lots have city water supplied - the only subdivision in the area to provide this service, but all have septic systems. There is a newer elementary school in the subdivision as well.
 
Kingswood North: This is a newer subdivision offering an array of builders, home sites, and home styles. The lots are very large and private.

Voyageur Lakes: Elegant equestrian subdivision offering stables and riding trails. Many homes are located on water. All lots contain a well and septic. 
 
Glen Arbor: Probably the premier subdivision in the area and certainly the most expensive. One of the best golf courses in the country is located in this subdivision – 2005 LPGA Canadian Open was held here, along with many other competitive and charity tournaments . Most of the lots have two lifetime memberships attached to the deed. The memberships are not transferable and are to be sold when the home sells. Be certain to have your lawyer check the deed if you are purchasing in this area. There are some bungalow  condominium town homes on the golf course, but most are large bungalows or elegant two stories with many homes on the golf course and/or lakes. The lots are large and feature a well and septic system. Some opportunities remain to build your dream home in this area.
 
White hills: This subdivision less than 15 years old and has a wide variety of home styles and prices to choose from. Some homes are located on water and offer excellent recreational opportunities. The only junior high in the area is located in this subdivision. There are still many lots being developed in the area and there is a good selection of builders to choose from.
 
Highland Park: The first phase of this development was started in the 1970's but in the 1990's new phases opened up and the subdivision has grown ever since. A wide variety of houses and lots are available. Again, large lots with well and septic.
 
Haliburton hills/heights:  A beautiful subdivision located near the junction of the highway # 103 in Tantallon. There is a nice shopping complex located in the area featuring most of the basic household needs.. Houses are situated on large lots with well and septic and many are on one of the several lakes in the area.
 
Westwood Hills: This subdivision is nearing maturity with limited opportunity to build your own home. Located behind the Sobey's shopping complex in Tantallon, it also has a youth recreation centre located at the entrance of the development. There are a wide variety of hosing types to choose from.
  
These are not all the subdivisions in the area, but it is a list of the major developments.
 
Housing Prices:
 
Kingswood                            Ranging from $ 350,000 to $ 750,000
Kingswood North                 Ranging from $ 400,000 to $ 700,000
Glen Arbor                            Ranging from $ 370,000 to $ 1,000,000. +
White Hills                            Ranging from $ 300,000 to $ 700,000
Highland Park                       Ranging from $ 300,000 to $ 400,000
Haliburton Hills/heights       Ranging from $ 300,000 to $6500,000
Westwood Hills                    Ranging from $ 300,000 to $ 500,000
Voyageur Lakes                   Ranging from $ 500,000 to 1,000,000 

Commuting Times/Distances:

The commuting time from the closest development along the Hammonds Plains Road to the Downtown core is approximately 25 minutes. Your choice of route varies, from the Bedford Highway, which can get fairly congested at peak travel hours, to Highway # 2, the Bicentennial Highway, which can be a greater distance but faster. If you live in Haliburton Hills, Westwood Hills, or Tantallon, you'll want to use Highway # 103. The most distant subdivision take approximately 30 minutes to get downtown.  Metro transit services some of these area, please check the metro transit site to access  transit routes.
 
Schools:

Please follow the link below to discover which schools service specific addresses. Simply enter a civic address and receive both French and English school streams for that address along with the corresponding feeder schools from grade primary to grade 12.

Press "Home Address Lookup" once on the School Board site.

https://www.hrsb.ca/about-our-schools/school-finder

Search Hammonda Plains/Tantallon listing by MAP
---
Advanced Search
The range between minimum price and maximum price is incorrect. Please submit the correct range.