Sackville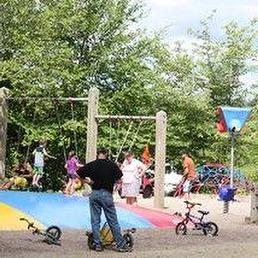 Click Here: Search Sackville listings by
MAP
Sackville is located mere minutes beyond Bedford following either the Bedford highway to route #1, or by taking the Trans Canada Highway Route # 102 out of Halifax and exiting on Route #101 then to Route #1 (Sackville Drive).
 
The travel time to the downtown core is between 20-30 minutes. There are metro transit buses traveling frequently to Halifax and express, non-stop busses during the rush hours.
 
Sackville has grown tremendously over the last 30 years, from a small outlying community to a sprawling suburb with over 80,000 people.
 
Everything you need can be found in Sackville, including all your shopping, dining, entertainment, and service needs. Most shopping alternatives can be found in small outdoor shopping centers along Sackville Drive; however there are larger box stores like Wal-mart, Canadian Tire, Kent Building Supplies, Fast food, etc., found as stand alone buildings.
 
Sackville has always been an affordable choice for young families or those not wanting to spend a lot in order to be closer to Halifax. The styles are generally semi-detached homes, small split entries, small bungalows, but larger homes have been built in new areas over the last 10 years.  All homes in Sackville offer city water and sewer. Going a little further out Sackville drive gives you the opportunity to be on larger lots with some homes located on lakes, all be it with well and septic.
 
Shopping: 
Sackville Drive:

Very much a classic example of urban sprawl, Sackville drive offers almost anything in the way of shopping, dining, movies, entertainment, and basic needs. Many small outdoor shopping centers are home to banks, grocery stores, fast food and eat-in dining restaurants, large box stores, hardware stores, and much more. You will never need to go outside the area for most of your needs if choose not to.
Bedford Crossing: 

​A newer are of box stores. Walmart, Canadian Tire, pet stores, Staples, Future Shop, etc.. have been built here over the past 5 years. 
 
Housing Types:
 
Every housing style can be found in Sackville, although the majority are smaller split entries, smaller bungalows, semi-detached, or town homes. There are many small subdivision in fact there are too many to name, but all are somewhat similar to each other. The ages of homes range from 40 years to new although most are more than 15 years old. Several new subdivisions have been built in recent years featuring larger, more contemporary homes. 

Millwood: Approximately 30 years old, it is a neighborhood filled with young families. Mill wood High school is located in this subdivision. Mostly split entry, bungalows, and semi detached homes. Prices are very affordable and attractive to first time home buyers.

First Lake:located off the either the Cobequid Road or Metropolitan drive, it circles first lake and contains only smaller single family homes. Great family neighborhood. 

Sunset Ridge: Newer subdivision featuring single family, semi detached, and town homes. More modern designs than other areas of Sackville. 

Stonemount: Found off the Cobequid road, this is a more mature subdivision featuring large 1-2 acre lots. City water is available here but all lots feature septic systems. Typically larger homes with a variety of Bungalows, executive split entries and 2 storey designs. 

Twin Brooks: Newer subdivision of single family bungalows, 2 storey homes, and semi detached homes. Great family neighbourhood and popular with first time home buyers.

 



Berry Hill Estates: Area of single family homes with both well and septic. Housing styles range from bungalows to 2 storey, and split entries. The lots are typically 1 to 2 acres. 

Monarch Estates: Featuring single family homes on large 1 to 2 acre lots. All lots are on well and septic. There is an elementary school located in this subdivision.

Lost Creek area: Lost Creek is a golf course subdivision and the surrounding area benefits from the proximity to the course. Typically large 1 to 2 acre lots with well and septic. Homes within Lost Creek Village are generally upscale executive bungalows or 2 storey homes. The surrounding area features a host of designs and ages. 

Housing Prices:

Millwood                   Ranging from $175,000 to 350,000
First Lake                 Ranging from $ 175,000 to $ 300,000
Sunset Ridge           Ranging from $ 250,000 to $ 400,000   
Stonemount             Ranging from $ 300,000 to $650,000
Twin Brooks             Ranging from $ 250,000 to $ 400,000
Berry Hill Estate       Ranging from $ 275,000 to $ 550,000
Monarch Estates      Ranging from $ 250,000 to $500,000
Lost Creek area:      Ranging from $ 240,000 to $ 475,000
 
Commuting Time and Distances
 
The travel time to Downtown Halifax from Sackville takes between 25-35 minutes.

Schools:

Please follow the link below to discover which schools service which addresses. Simply enter a civic address and receive both French and English school streams for that address and the corresponding feeder schools from grade primary to grade 12.

Press "School Address Lookup" once on the school Board site.

https://www.hrsb.ca/about-our-schools/school-finder

Search Sackville listing by MAP
---
Advanced Search
The range between minimum price and maximum price is incorrect. Please submit the correct range.