Spryfield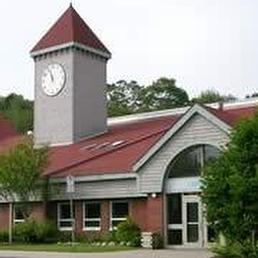 Click Here: Search Spryfield listings by
MAP

Spryfield is one of Halifax's original communities. The main route to and from Spryfield is the Herring Cove Road which is populated with typically smaller, older homes. Many have been purchased and renovated over the past 10 years but there is still opportunity to find great investment properties that can be renovated and flipped. 

The area has seen tremendous growth over the pat 25 years and was the fastest growing area of metro last year. Governors Brook subdivision has seen the largest growth and there are several new subdivisions in the planning stages.

You can find anything you need for your personal needs in Spryfield, with no need to venture into Halifax, however it is conveniently located within a 10 minute drive to both The Halifax Shopping center and Bayers Lake Retail and Industrial Park

You'll find many different housing types in Spryfield, from older homes to new contemporary designs along with Craftsman Style subdivisions.

Shopping: 
Herring Cove Road:

You will find everything from groceries, pharmacy's, banks, fast food, fuel, and professional services along the Herring Cove Road. Most located in small strip malls with ample parking. 
Bayer's Lake Retail Park:

This is one of Halifax's primary shopping, entertaining, and dining destinations. Large open air shopping malls and stand alone chain box stores abound. Costco, Walmart, Canadian Tire, Kent and Home Depot, Superstore, a 17 theater Cineplex plus an IMAX, Future Shop, Winners, Chapters, Marshall's, and so much more are located here. There is also an array of dining and fast food choices.
The Halifax Shopping Center:

The second largest shopping centre in metro, along with its annex across the street, will satisfy most of your shopping needs.​ Recently went through a $70 million dollar renovation. 
Housing Styles: 

There are several older subdivisions as well as new subdivisions continuing to expand. Many One of the widest array of styles to be found in metro.

Governors Brook: 
New subdivision with two storey single family and semi detached homes. The newest designs are contemporary and have been immensely popular.

Kidston Estates:
Beautiful subdivision featuring almost exclusively Craftsman style homes with multi textured exteriors and large covered front porches. Family friendly neighbourhood and close to elementary and junior high schools.

Stoneridge: 
Upscale subdivision approximately 15 years old. Primarily large elegant single family homes with some semi detached homes as well as several condo buildings. What makes this subdivision interesting is that at least 1/2 of the font exterior of every home must be stone and the remainder must be products other than vinyl, i.e stucco, Hardy plank, etc. This gives the subdivision an elegant look. 

Leiblin Park:
This subdivision was conceived in the 1950's and continued to be built until the 1970's. Interestingly, this subdivision was conceived as a straight 3 km long street with crescents  emanating from the main road, each of which contain 16 bungalow homes. The crescents are named in alphabetical order and the names ended at the letter "N" with Nita Court. All the homes are brick construction. Backing on watershed land, it has several municipal ball fields running behind the subdivision. 

New developments: 
There are several developments planned as of the writing of this article. Please contact Stephen, Monica or Greg for more information.

Housing Prices:

Governors Brook:                 Ranging from $ 240,000 to $ 400,000
Kidston Estates:                   Ranging from $ 325,000 to $ 425,000  
Stone Ridge                          Ranging from $ 250,00 to $ 600,000
Leiblin Park                           Ranging from $ 175,000 to $275,000

Commuting Times / Distances:

Most locations in Spryfield are withing 5 - 10 minutes of the peninsula and approximately 20 -30 minutes to downtown depending upon traffic and time of day. There is usually some congestion around the morning and evening commutes but the traffic moves fairly smoothly.

Schools:

Please follow the link below to discover which schools service specific addresses in Metro. Simply enter a civic address and receive both French and English school streams for that address along with the corresponding feeder schools from from grades primary to high School.

Press

"home address lookup"

once on the school Board Site.

https://www.hrsb.ca/about-our-schools/school-finder

Search Sryfield listing by MAP
---
Advanced Search
The range between minimum price and maximum price is incorrect. Please submit the correct range.