Timberlea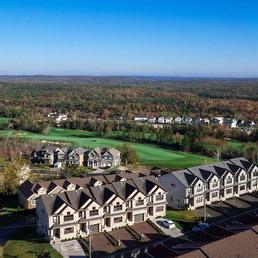 Click Here: Search Timberlea listings by
MAP
The St. Margaret's Bay Road is the primary route into Timberlea and is among the oldest roads in Nova Scotia. Timberlea itself however, has a variety of older and newer subdivisions to choose from.
 
Timberlea is located about 15 to 20 minutes from the downtown core. There is limited shopping in Timberlea itself but residents do the majority of their shopping, entertaining, and dining in The Bayer's Lake Retail/Business Park, only 5 minutes away.
 
Homes in Timberlea tend to be smaller and are often considered starter homes; they can be very affordable and attractive to first time home buyers. It is a community with a lot of young families.
Shopping:
 
Since there is limited shopping in the area, most residents of Timberlea shops in two primary locations:
 
Bayer's Lake Retail Park:

This park is one of Metro's primary shopping, entertainment,   and dining destinations. Large open air shopping malls and large stand alone chain stores abound. 17 stadium style theatres are located here along with an IMAX, a dozen family style restaurants, Chapters, Outlet stores, etc. 
Clayton Park shopping district:

Primarily a personal shopping area, such commodities as banking, groceries, videos, pharmacies, bakeries, etc, can be found here.
 
Housing Types:
 
The two major housing types in the area are Single family and semi-detached homes. There are very few apartments or condominiums in the area. There are several older and 2 new subdivisions in the area, one featuring a new 18 hole golf course..
 
Beechville Estates: A newer subdivision featuring semi-detached and smaller 2 storey homes. The lots tend to be fairly small. Very popular with first time home buyers. A junior high School is located in the subdivision.
 
Governor's Glenn: The original subdivision was begun more than 20 years ago but more recently a new phase was opened. There is a combination of semi-detached, single family, and lake front homes to choose from.
 
Glengary Estates: An older subdivision featuring small 2 storey and semi-detached homes. There are currently a limited number of newly constructed houses for sale.
 
 Brunello Estates: An area of executive single family, semi detached, and townhomes. Many homes border the golf course -  The Links at Brunello. Newly constructed homes are still available. 
 
Housing Prices:
 
Beechville Estates                Ranging from $ 250,000 to $ 350,000
Governor's Glenn               Ranging from $ 250,000 to $ 450,000
Glengary Estates                 Ranging from $ 250,000 to $ 350,000
Brunello Estates                  Ranging from $ 300,000 to $ 700,000
 
 
Commuting Times/Distances:
 
Timberlea is about 15-20 minutes from the downtown core. It is conveniently located near several major highways. Metro Tansit is available from most areas in Timberlea.

Schools:

Please follow the link below to discover which schools service specific addresses. Simply enter a civic address and receive both French and English school streams for that address along with the corresponding feeder schools from grade primary to grade 12.

Press "Home Address Lookup" once on the School Board site.

https://www.hrsb.ca/about-our-schools/school-finder

Search Timberlea listing by MAP
---
Advanced Search
The range between minimum price and maximum price is incorrect. Please submit the correct range.